Featuring
Styles by DANIELLE
DESIGNER CIRCLE & WOW SKINS and SHAPES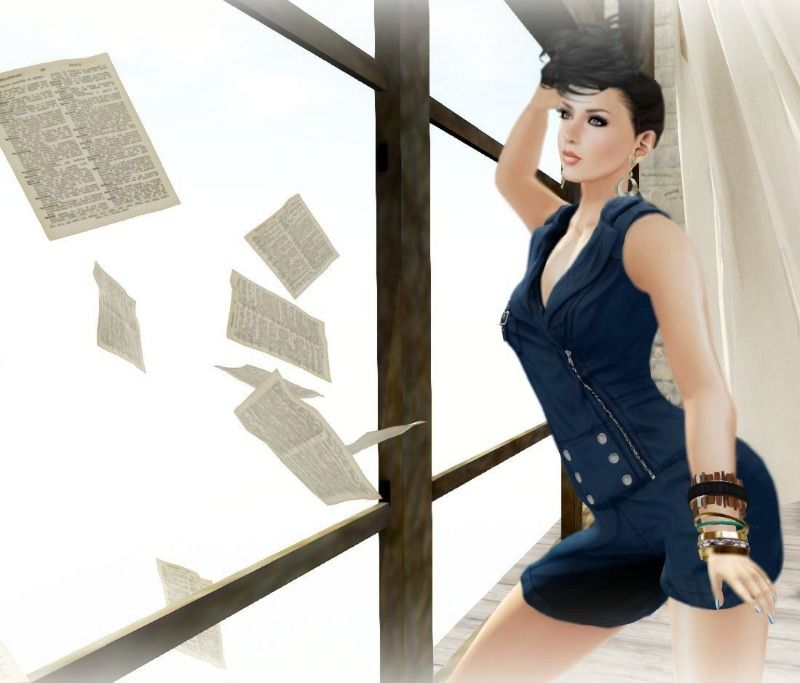 VIEW FULL IMAGE HERE
Wearing
NEW
from
Styles by DANIELLE
AVIANA ROMPER
in

Prussian Blue
by Dani Plassitz
Also available in
Olive

~

Black

~

White

~

Beige

~

Wine
&
AVIVA HEELS
for Slink High Feet
Available in a variate of colors for perfect match with the romper.
InWorld
◊
MarketPlace
◊
Blog
◊
Flickr
Dear Second Life,
The above is one of my favorite scenes from today's dvd release of the movie
HEAVEN IS FOR REAL
based on a true story from the New York Times best selling book by the same name.
About The Movie
Real-life family the Burpos is thrown into a tizzy after their young son Colton almost dies.
The father, Todd, is a pastor, but his son's severe illness sparks a serious crisis of faith.
When he recovers, it seems like a miracle, and all is well...
but then Colton begins to talk about what he experienced when he was lying in that hospital room.
Colton insists that he saw Heaven. At first, it seems as though it might all have been a vivid dream,
but his descriptions are so remarkable that they give his parents pause,
especially when he tells them facts of which he could have no knowledge.
Todd must now debate whether he has the nerve to share his son's story with the world
.
-SOURCE-
CREDITS:
Skin ~ NAJMA * Bronze (NEW) ~ WOW SKINS & SHAPES
Hair ~ HOLLI by MISS C ~ Designer Circle
THROW BACK BANGLES by BUBLES! by PHE ~ Designer Circle
Lips ~ Just Gloss ~ blackLiquid MakeUp
Earrings ~ My Lady * Gold ~ Celestial Weddings
Eyes ~ Ardent * Clarity (Med) ~ Ikon Eyes
Slink Hands ~ Elegant 01
Pose One ~ Exposeur
Location ~ !!! UF@Kekeland !!! KEKE CLUB @ Time After Midnight (Moderate)
Model & Photographer ~ Lori Novo
***

HERE

For All Credit Slurls ***
♥⊱Thanks To All My Wonderful Designers For Their Support ... Hugs ⊰♥